The United Arab Emirates (UAE) has long been a magnet for entrepreneurs and businesses seeking to establish themselves in a dynamic and prosperous environment. Among the various options available for business setup in the UAE, the Mainland stands out as the preferred choice for many.
Why? Because it offers unparalleled flexibility in terms of employment, business location, promotion, and more, when compared to companies in the Free Zone. And let's not forget that the UAE is renowned for its safety and security, making it an attractive destination for global investors.
If you're considering business setup in the UAE Mainland, it's essential to understand the key aspects of this process. Let's walk through the crucial information you need to know before taking the first step.
Types of Business Licenses:
Every business in the UAE, including those in the Mainland, requires a business license to operate legally. There are three primary types of business licenses: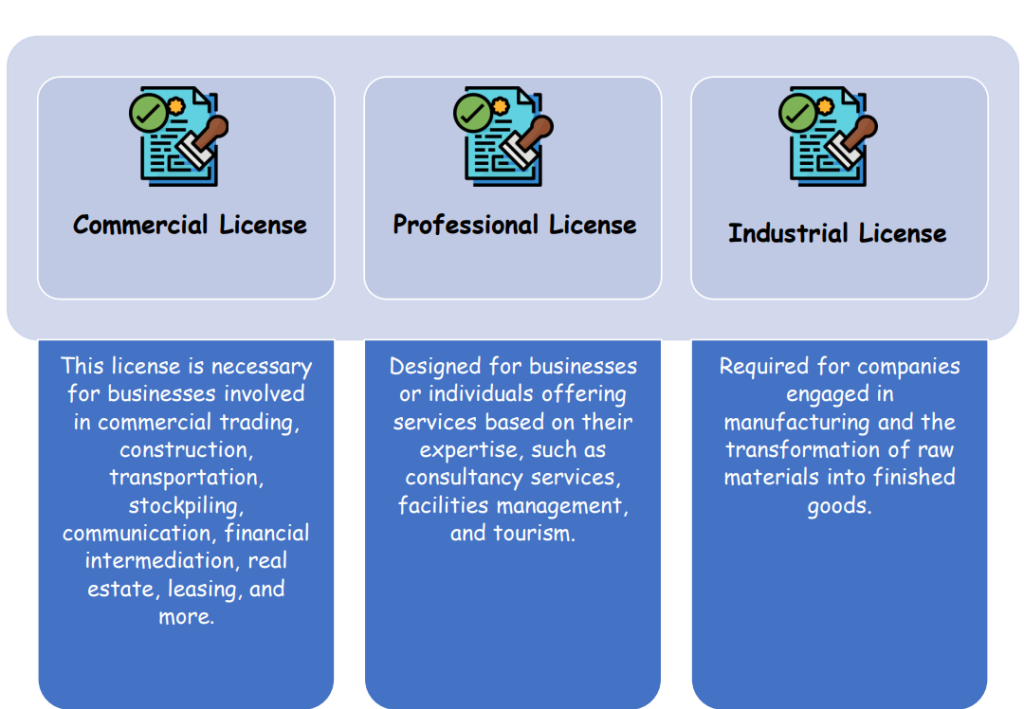 Strategic Locations in the UAE Mainland:
The UAE comprises seven emirates, each offering strategic locations for business setup. Let's take a quick look at some of them:
Dubai Mainland: Dubai is a global business hub that provides opportunities for trading both within Dubai and across the UAE. To set up a business here, you'll need a commercial or professional license.
Abu Dhabi Mainland: Known for its luxurious lifestyle, Abu Dhabi boasts world-class infrastructure and is strategically located between Europe, Asia, and Africa. Key industries include real estate, business, tourism, and industrial development.
Ajman Mainland: Ajman has a highly developed economy with thriving sectors like real estate, construction, and manufacturing. Setting up a business here requires a local sponsor with a 51% share in the company.
Sharjah Mainland: Sharjah is one of the fastest-growing Emirates in the UAE, known for its economic supply and connectivity to major trading zones.
Required Documents for Mainland Company Formation in UAE:
To initiate the process of establishing your business in the UAE Mainland, you'll need various documents, including:
Initial Approval Documents:These include
Registration and licensing applications,
Passport copies,
No-objection letters,
Approvals from relevant government authorities.
Documents Required After Initial Approval:These include documents related to
Office lease,
Memorandum of Association, and,
if applicable, attestations from foreign affairs ministries.
Benefits of Mainland Company Formation:
Opting for a Mainland company setup in the UAE offers several advantages:
Location Flexibility: Mainland companies can trade freely within the UAE and are not bound by geographical restrictions.
Broad Working Scope: Mainland businesses can engage in a wide range of projects by simply registering the new business activity with the Department of Economic Development (DED).
Access to Government Contracts: Mainland businesses are well-positioned to bid for lucrative government contracts, which are a significant part of the UAE's business landscape.
100% Ownership Control: In recent years, the UAE has allowed 100% foreign ownership for Mainland companies in certain sectors, offering great potential for overseas investors.
Switching from Free Zone to Mainland?
If you are currently operating in a Free Zone and wish to expand to the Mainland, it's possible with the right guidance and support. Transitioning to the Mainland can be a strategic move for business growth.
Steps to Establish Your Company in the UAE Mainland:
The process of setting up a business in the UAE Mainland involves several steps: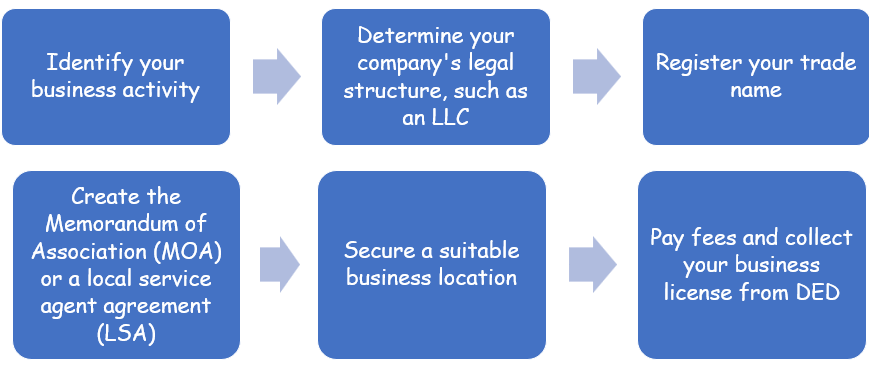 The Crucial Role of Business Setup Consultants in Dubai, UAE
The United Arab Emirates (UAE) is a beacon of business opportunities, attracting a steady influx of new enterprises daily. With its strategic location, profitability potential, and world-class infrastructure, the UAE offers a fertile ground for business growth. However, in a competitive landscape, standing out and achieving sustainable revenue while managing costs becomes paramount. To navigate this challenging terrain and achieve success, businesses often turn to the expertise of business setup consultants in Dubai, UAE.
Why Is It Essential?
The UAE's thriving economy is a testament to its dynamic business environment. To not just survive but thrive, companies need to differentiate themselves, maintain efficient day-to-day operations, and devise strategies for market dominance and client retention. This is precisely where the importance of engaging business setup consultants in Dubai, UAE comes into play.
Strategic Value Addition: Experienced consultants are not just about maintaining the status quo; they are about driving growth. They craft growth-centric strategies and manage projects that propel your business forward.
Diverse Expertise: One of the most significant advantages of hiring business consultants is their diverse industry experience. They bring a wealth of knowledge from working across various sectors, offering creative and unconventional solutions.
Expertise Beyond In-House Capabilities: Consultants often possess more extensive experience than in-house employees, allowing them to provide unique and tailored business solutions. Entrepreneurs can leverage this expertise to their advantage.
Established Strategic Plans: Consultants bring a well-established strategic roadmap to the table. This strategic planning helps businesses chart a course for success and navigate the complexities of the UAE market.
Benefits of Hiring Business Setup Consultants in Dubai, UAE:
Navigating Legal Formalities and Licensing: Setting up a business in the UAE involves numerous legal formalities and licensing requirements. Business setup consultants are well-versed in these regulations, ensuring a smooth and compliant setup process while mitigating legal risks.
Industry-Specific Knowledge: Consultants possess industry-specific insights and trends, giving your business a competitive edge. Their understanding of current practices and strategies helps you tap into your full potential.
Comprehension of Business Jurisdictions: The UAE comprises diverse business jurisdictions, each with its own set of rules and regulations. Business setup consultants guide entrepreneurs in selecting the appropriate legal structure and ensure compliance, minimizing the risk of penalties.
Cost Assessment: Establishing a business in the UAE can be cost-intensive. Business consultants provide valuable insights into cost-effective setup methods, covering aspects like visa issuance, business setup assistance, sponsorships, and long-term support.
Streamlined Registration Process: Perhaps the most significant advantage is that business setup consultants simplify the entire company formation process. Their expertise streamlines every aspect of business setup in the UAE, saving time and resources.
Conclusion
In conclusion, setting up a business in the UAE Mainland offers a world of opportunities, but it's essential to navigate the process with the right knowledge and assistance. Consider partnering with experienced business setup consultants like Elevate Auditing, who can guide you through the entire incorporation process and provide the support you need for a successful venture in one of the world's most promising business destinations. With the right information and support, your business can thrive in the UAE Mainland.